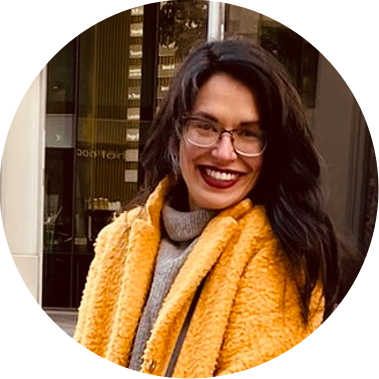 Diana Kristin Bechmann
Diana Kristin Bechmann BA(hons). MFA. MDes. is a Norwegian-Trinidadian multi-disciplinary artist specialising in illustration and design.

Diana completed her Honorary Degree in Fine Art at Falmouth University (BA Hons), where her work was exhibited at the AIR:International Science Conference and Shortlisted for the MIDAS award. She then completed an MFA in Contemporary Art Practice at Edinburgh University ECA where her work explored sculpture, installation, animation and film. In 2020, Diana was awarded the John Hamilton Scholarship, and completed a Masters in Design (MDes) at Glasgow School of Art. This lead directly into an internship with Penguin Random House, designing book covers in their London head office.
Diana has since worked as a freelance illustrator and designer, exhibiting across Scotland and completing an array of unique commission projects for organisations around the country and beyond. In 2021, Diana was commissioned to work alongside COP26 Glasgow, the United Nations Climate Change Conference. Her artwork critiqued the politicking that has taken place at previous conferences, fuelling conversation around accountability for international leaders.
Her art explores human connection and nature, often challenging and inspiring viewers to interact, learn and empathise with their surroundings in a new way. Her design work includes typography-based murals, animated GIFs, illustration, book cover designs and branding portfolios.
She is currently based in Edinburgh, developing a new comic-book series "Goldfin" set to release in 2023, and exhibiting across Scotland.