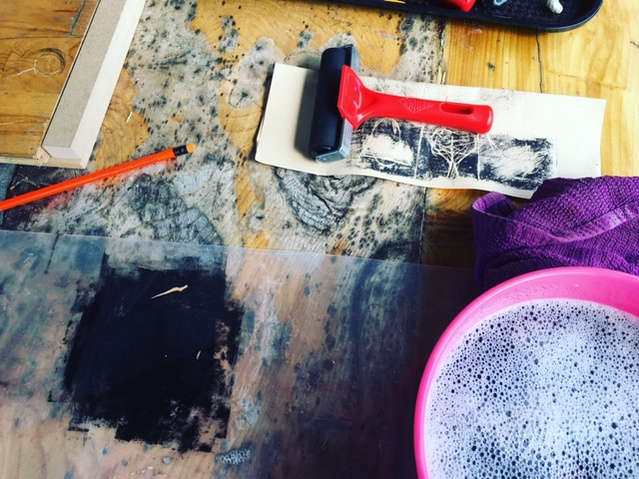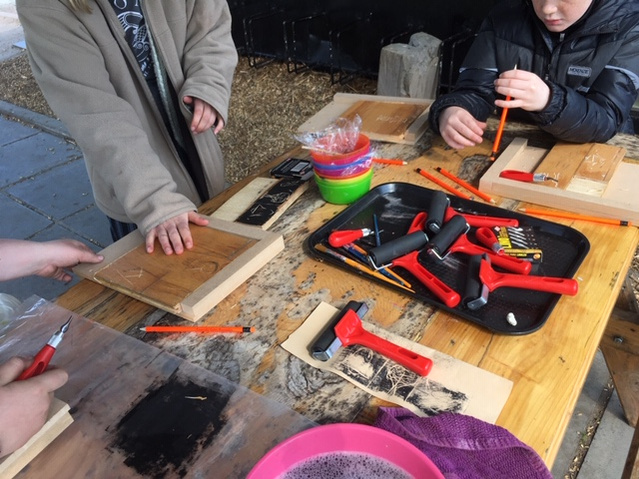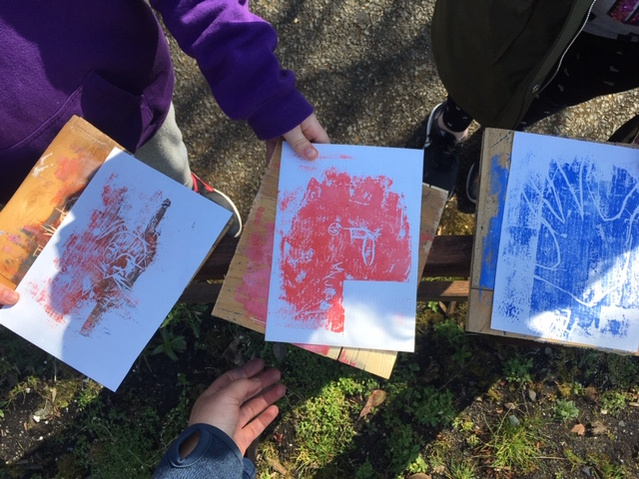 Mono Printing, Wood Block Printing and Lino Printing Workshops!
This was a great opportunity to try out different skills in a series of workshops, building up technical skill and knowledge of some printing techniques.
I was particularly pleased that this was very sucessfull with young people, learning how to use tools and create some lovely pieces of art that they could take home.
For the printing we used water based inks, that could be used for all the printing processes, and was easy to wash off and store.
For Mono Printing we used a large heavy duty plastic sheet, glass is more ideal however this worked well, and we tried different ways of making marks into the ink. After the participants confidence grew in this we moved on to drawing onto polystyrene sheets that was an easy was of creating lino styled prints.
Once this was establised participants went onto, lino cutting and wood block carving to create small simple designs. I found that using reclaimed bits of wood was particularly good as we could chose from different styles and textures as well as hardness/ softness of boards.
However using wood can be challenging when trying ot find the right type, so having knowledge on this is helpfull!
Either way, these workshops were enjoyable and adults joined in as well, finding it very theraputic and fun.